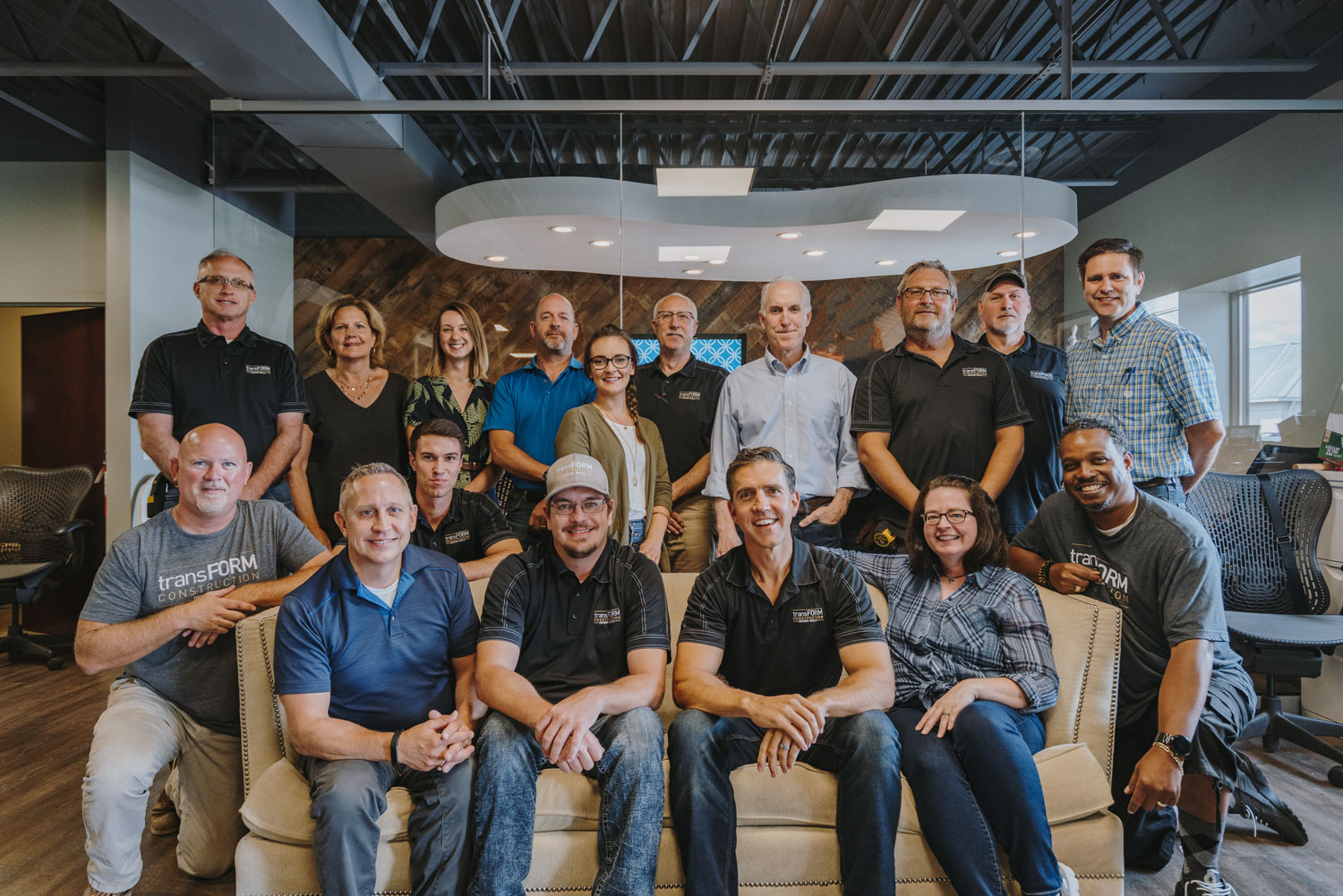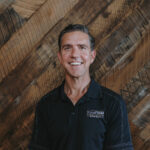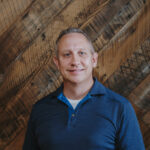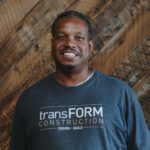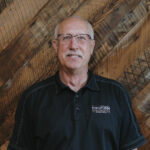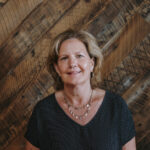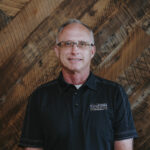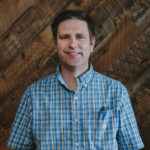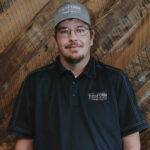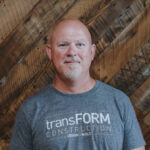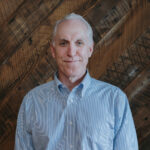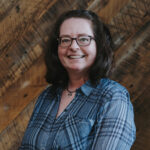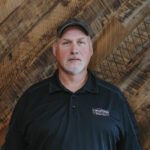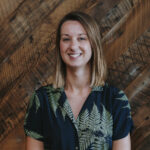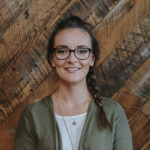 Intro
Our family owned company began in 2002 specializing in historic home renovation Columbus Oh.  Our mission was to create affordable homes for first-time homebuyers and families.  As our team and client base began to grow, we expanded into commercial and residential design build.  Our building roots run deep.  Joshua Weir, president of Transform, comes from a family of contractors and builders.  His great grandfather, John Ettore, was a Masonry contractor on the Laveque Tower in the 1920's.  Joshua's  grandfather,  Don Ettore, started a development company that eventually became Qualstan Builders, which consistently ranked among the top four home builders in Columbus during the 80's and 90's.  Joshua began his career in construction in 1996 working in sales for Pulte Homes, and in 2002 he started Transform Construction.  Everett Thompson, Vice President of Transform started in construction in the  late 1980's working for his Father's company, Thompson Brothers Construction.  In 2005 Everett joined Transform Construction.  Over the years, Joshua & Everett, along with their team, have experienced Transform's evolution from a small two-man operation to nine project managers, and several office staff.  Although we have grown significantly over the years, we have remained true to our original commitment to high quality construction, a great client experience and competitive pricing.  Both partners have three generations of building experience behind them.  Most recently Transform has expanded.  We now have three divisions, several new project managers, as well as new office staff to service you more effectively.
Giving Back
From the beginning we have had a desire to serve our clients, our community and give back as we grew. We have been involved with multiple non-profit projects in the city. We have bought, designed, rebuilt lower income housing in the Short North and sold properties below market value to clients below the median income level. We believe in people, investing in people, taking care of people, showing others that they really matter. It has been our goal to go above and beyond the quality of our craft and leave an impact with every client and contractor that we work with. The kind of impact that leaves people feeling cared for, considered and valued. It's our passion to leave every person better off than when we first met them, this will certainly happen through our process and our product, but also through the integrity of what we do and how we do it.  As a company we give 10% of net profits to nonprofit charities to reinvest and build into high impact causes.
Our services as a design build firm include:
Engineers | Architects | Designers | Master Craftsmen | Landscape Architects | Interior Designers | General Tradesmen | Project Managers | Administrative Staff
Certifications
Angie's List Certified | NARI | AWARE Certified | BBB Certified | Licensed: Home Improvement Contractor License & General Contractor License | NSP approved with the City of Columbus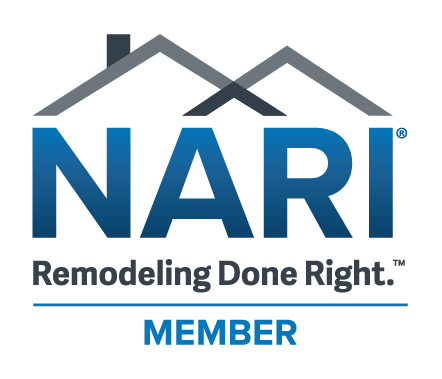 Kitchen Remodels
Kitchens are something we have been doing for going on 13 years and is how we started as a construction company doing kitchens of all sorts.
Although we do much more than just kitchens now we really enjoy working on kitchens in particular because of what they provide to a home. A kitchen, a functional and beautiful kitchen adds so much to a home, whether you are single or have a family, the kitchen is the center of the home. Our processes for both design and build allow our kitchens to be some of the best in the city both aesthetically and functionally. Kitchen design requires careful thought and planning to ensure correct placement of appliances, sink, counter space, even down to the location of spice drawers and sauce pans. We have an amazing kitchen team that spends most of the week working on only kitchens and we can provide you with the most detailed and expert guidance on building or rebuilding your kitchen.
Quicken loans is a great resource if you are considering getting a loan for your kitchen remodel Columbus oh. This is also a very good article they put together below.
There's an old saying in the real estate industry, "Kitchens sell homes."
Since the kitchen is central to the home and commonly used by families, it's one of the first things many house hunters look at. Whether you're renovating your kitchen to help your home sell or to create the kitchen of your culinary dreams, there's some planning and budgeting you'll want to do first.
Let's take a step ­by ­step look at how to remodel your kitchen.
Determine Your Must­ Haves
The first step when remodeling your kitchen is deciding what you really want. Similar to house hunting, this helps you narrow down the options and formulate a budget.
It can feel like the options for your kitchen are limitless, but unless you have a limitless budget, you're going to have to pick and choose what's actually important to you. Do you need more storage? Do you want more space for entertaining? Do you want a flow that works better for your family?
Here are few questions you can ask yourself to help you narrow down your must ­haves:
What are the pain points of your current kitchen?
What do you need more of?
What do you need less of?
Will you need to change the layout?
What needs to be updated?
Are you looking to sell soon? Which updates will

add the most value

to your kitchen?
Set a Budget
Now that you know what you won't budge on and what would just be nice to have, it's time to create a budget.
According to HomeAdvisor, the average cost of a kitchen renovation in the
U.S. is $22,129. The lower end renovations come in around $4,000, with higher end renovations reaching more than $50,000.
How do you know what a realistic budget is for your kitchen renovation? A good rule of thumb is to spend 5% – 15% of your homes total value on your kitchen renovation. For example, if your house is valued at $200,000, a decent kitchen renovation budget would be 10% of that value, so about
$20,000. Here are a few things you can do to get a more accurate budget and decide how much to allocate where.
Divide Your Budget by Area of Focus
Let's say you allocated $20,000 to renovate your kitchen. How do you know where to spend that money? According to HomeAdvisor and the National Kitchen and Bath Association, the breakdown could look something like this:
Cabinetry and hardware: 29%
Installation: 17%
Appliances and ventilation: 14%
Counter tops: 10%
Flooring: 7%
Lighting: 5%
Walls and ceilings: 5%
Design fees: 4%
Doors and windows: 4%
Faucets and plumbing: 4%
Other: 1%
Be mindful that everyone's kitchen needs are different, so these estimates are just that – estimates. If flooring is more important to you than countertops, readjust how you allocate that money.
The important thing is making sure you're not going over the budget you set for yourself. So, if you want to spend more in one area, make sure to balance it out by cutting back on another element.
Visit Stores and Showrooms
Visiting hardware stores and showrooms will give you an idea of what materials and options are on the market and how much they cost. If you're looking to cut costs in certain areas, take a look at what a similar but less expensive option might be.
For example, if you really like the look of natural stone floors in the kitchen, but that's out of your budget, maybe opt for a ceramic tile that looks like natural stone. Or if you really want that high­end, custom cabinetry, invest your money there but choose a less expensive counter top option instead like laminate.
Leave Room for a Professional
Kitchen renovations, especially in­depth ones, require work you might not want to take on yourself, like actually installing electrical, plumbing, or cabinets, removing current cabinetry or knocking down walls. There are countless horror stories of homeowners getting their Chip Gaines on and rushing into demo day without being mindful of wires or plumbing in the walls.
Don't create more work for yourself. Leave room in your budget to bring in the professionals. Here's a quick breakdown of how much you can expect to pay for common kitchen renovation professionals:
Contractors: This cost will vary based on your location. Most contracts charge 10­20% of total project cost.
Designers: Costs will vary based on location. Estimate 8­10% of your remodeling Columbus Oh costs.
Bring in the Pros
You know what you want, how much it'll cost and how much you're willing to spend. Now it's time to hire the team that's going to help make it happen for you!
Than Merrill of FortuneBuilders, a real estate education company, says that one of the biggest mistakes homeowners make in their renovation projects is ignoring the benefits of hiring a kitchen designer, as well as a contractor.
Additions
If you are looking to expand your home through an addition, we have literally been in hundreds of homes that have great additions Columbus Oh and have not so great additions. The key to adding to your home is not making it look like an after thought but instead that the addition was an original part of ht house, both from the inside looking out and the outside looking in. Our team of professionals not only have a great process but we enable the overall process to be cut down from a typical 7­9 month build time to our average build time for additions is under 6 months. When building an addition and the costs associated with moving out or just the inconvenience of having a construction team in your house, the difference of 3­4 months on the build time is both a significant cost savings but also a peace of mind, heart and home savings as well. The following data we pulled from a very helpful site through Quickenloans.com which is a way to finance your addition without having to come only out of pocket.
What Will This Addition Be Used For?
The function of a room has a lot to do with the details you put into it. If you have dreams of a house with windows for three of the four walls, chances are you wouldn't want to make it a bedroom. Instead of asking yourself what you want the room to look like, first ask yourself: Who lives in your house? Do you love to entertain? Where do you relax?
The function of your addition has almost as much to do with the way it's designed as the materials themselves. If you have kids, keep in mind that things will get dirty and safety is an issue. You want to avoid ultramodern materials such as concrete and instead gravitate more toward a durable, yet inviting materials like carpet and warm wood, for example.
How much open space is there for friends to mingle at a party? Do you want a place to serve drinks or a walkout patio to take the party outside? For the entertainer, consider modular furniture and an open floor plan with space for games and counters for people to put their drinks. Thinking of the fun you can have in a room will steer the details toward the perfect addition of your dreams.
Are you a homebody whose idea of a perfect night is a huge, comfy sectional where you can bundle up in warm and cozy blankets? Do you dig a space where popcorn in the cushions is okay and the big screen thrills and the subwoofer booms?
The way you use your new addition determines the finishing touches you put in place to create a space that's just right. And what else is a room in your house if it's not a reflection of the way you use it? Make it yours, sure, but make your new addition work with what you have in mind for that room.
How Much?
When it comes to adding on, you've got to set some limits for yourself. It's easy to say you want to double the square footage of your home, but is it something you can afford? Are you able to add that new sunroom and maintain your home's value?
"How much" is a broad question that covers a lot of ground. It can cover a very elementary question like "How much do we want to spend?" or "How much room do we want?"
"How much" can also answer those questions whose answers might not be what you're willing to hear. Questions like "How much do we need this space?" "How much are we willing to put up with the dust, noise and strangers working on our house?"
When you're honest with yourself about the answers to the question of "how much," you'll not only have a better idea of your needs and expectations, you'll have the groundwork laid out for the project ahead. Adding an addition is no small undertaking and requires a fairly big investment of your time and money. Every question you have shouldn't necessarily be answered in advance, but they should at least be asked.
Who's Doing the Work?
The next big question to ask before you pick up the phone or head to the hardware store is "Who's doing the work?"
You can go a couple different ways with this question. First, you can take it on yourself. With that, you'll have to make sure you or someone working with you has the skill and know­how to do the job right. There's nothing worse than getting started on a project and finding out halfway through that you're in over your head.
Imagine finding out you bit off more than you can chew after spending
$8,000 on materials you can't even use. Going it alone means you're on the hook for every mistake you make. What's worse, your mistakes might not come to light until you flip a light switch.
Before you begin, make sure you know your limitations. Which brings me to another possible answer to the question of who's doing the work: teamwork. If you can frame like nobody's business, but the thought of wiring makes your skin crawl, why not hire out a contractor? Or maybe you could get your friend to come over to help you out for pizza and beer.
You can save money by hiring out contractors and doing some of the work yourself. Contracting out a job is basically what a contractor does when you hire a company for an addition on your house. And, oftentimes, contractors will add a percentage of markup to the subcontractors they hire. You're paying for the recommendation of your contractor, but you're also paying for the contractor standing by the work their subcontractor performs.
However, if you don't know a hammer from a hole in the ground, you're better off hiring a contractor outright. On something as important as an addition to your home, get professional help. The right contractor can take your dream addition and make it exceed your wildest dreams.
How do you find the right contractor? It's all in who you know. I'm lucky enough to have a neighborhood Facebook page where people ask for contractor references all the time. If you don't have a ready reference like I do, ask your family and friends who've had similar work done. If they're thrilled with the work they had done, they'll be happy to tell you all about it. On the other hand, if they had an awful experience, they'll be happy to tell you all about that as well.
One popular option is to use a contractor grading service like Angieslist.com, whose model includes paying a subscription fee for their grading. If a monthly fee provides you peace of mind when hiring a reputable contractor, go for it. If the idea of people paying a fee to have someone rate a company makes you squirm, there are several other options. Amazon has a Home Services section of their site where you can hire a contractor in specific parts of the country. Yelp, usually reserved for bars and restaurants, offers some home service ratings as well.
HomeAdvisor.com, Houzz.com, SevaCall.com and ImprovementCenter.com all follow the Angie's List model, except they offer it for free. All services offer grades based on user reviews and support themselves based on advertising bought on their sites, some of which can be contractors paying for a call­out in the listings. Whichever avenue you choose, make sure you talk to several contractors for their ideas and estimates before any work begins. Also make sure they're insured, licensed and bonded to avoid any liability, tax or quality issues.
Have you added on to your home? What questions did you ask yourself before you called a contractor? Do you have any other questions you'd ask when it comes to adding on? Let us know below.
Slate Roofing Columbus Ohio
Because we have been in the residential remodeling and commercial business for as long as we have, we have seen every kind of roof and had to create solutions both for repair damaged roofs and putting on new roofs. Although we do all kinds of roofs we have found a niche in slate roofing simply due to the fact that there are so few roofers who still do slate or slate repair. Our qualified roofers have 15+ years experience in all slate roofing Columbus Ohio, slate repair and full slate remodel. Some of what we have learned to pass along to you to ask the Slate contractor you are hiring. . If installing a new slate roof requiring several pallets of slate, blend the slates by taking some from all the pallets at once before sending them up onto the roof.
Otherwise, the roof can look splotchy. Use roof jacks and planks. Stage the roof properly. Walking on slates during installation is the most common cause of "shedding slates," or slates that break and fall off after the roof has been installed. Shedding slates can be avoided by properly staging the roof during installation. Do not use electro­galvanized nails except to nail felt paper. Use copper or stainless steel roofing nails for the slates. You can use hot­dipped galvanized roofing nails on slates too, especially when installing recycled salvaged slates. Copper flashings or stainless steel are best. Use minimum 20 ounce copper on valleys and built­in­gutters. You can use 16 ounce copper on ridges, step flashings and chimney flashings, although 20 ounce is better. Sheet lead is also a good flashing material.
Slating nails shall not be driven in so far as to produce an excessive strain on the slates. If the nails are driven too hard, they can punch through the slates and leave the slates hanging on one nail. The nails should instead be driven to a depth such that the nail heads lie within the counter­sunk nail hole crater. This way, the nail heads will not rub excessively against the overlying slates, eventually wearing a hole in them. This is why a counter­sunk nail hole is important on standard thickness slates (3/16" ­ 1/4" thick), rather than a drilled nail hole. Thicker slates can get away with drilled holes because a) they can be too thick to punch, b) they are more immune to the rubbing of underlying nail heads, and c) they tend to be more irregular and have enough space between them to leave room for a nail head. SELECT THE CORRECT SLATES. This means you need to do your homework and understand the differences between roofing slates — they aren't all the same by any means. Price and color are not the only criteria to go by when selecting roofing slates. You should also consider the size, thickness, type, and manufacturing quality. Some roofing slates will contain pyrites that will run red stains down the roof. Some imported slates can fade badly and even fall apart within a few years. Thick slates are harder to cut and may require more experience during installation. Small slates take longer to install because it takes more of them to cover a section of roof. Some manufacturer's quality control is lacking. Some drill the nail holes in the slates while some punch them, some cull out bad slates, some leave them in the mix for the contractor to sort out. Foreign slates can be a real gamble if you don't know where they come from and what kind of track record they have. There is a lot to think about when selecting roofing slates. U.S. or Canadian slates from a reputable manufacturer are usually a good bet. There are a lot of good foreign slates too, but finding a reliable source of them can be difficult. Source lists for new and salvaged roofing slates, domestic and foreign, are available at SlateRoofers.org. USE THE CORRECT TOOLS. You will need at least a slate cutter, slate ripper and slate hammer for each installer. Take a look at some tool demonstration video clips there as well. You will also need roof brackets, ladder hooks, scaffolding, and other tools and equipment. . Install
every course of slates along a permanent (red) chalk line chalked on the surface of the roof, measured from the bottom of the roof to ensure accuracy and consistency. The lines mark the top edges of the slates. Do not chalk on the slates themselves and do not "eyeball" the courses by trying to lay the slates without chalk lines. You can easily lose your headlap and ruin the roof if you do not follow this important bit of advice. That is not an exhaustive list but it gives you a good idea of some of the things you should know to ask when interviewing slate companies. Quicken loans is a great place to start for getting a loan for your roofing project. Below is a great article by Quicken.
When you think about it, your roof might be the most important part of your house. Without a roof, your house is just a bunch of walls. The roof keeps everything underneath it in (cold and warm air) and everything above it from getting inside (rain and errant satellites).
If that's the case, and your roof is so important, why do we normally not give it a second thought? The reason is simple: because most of the time, your roof works. When it doesn't, though, it might be time to consider your options.
Roofing material is as much an aesthetic choice as landscaping or lighting. And with the endless choices in color and material, you can add as much (or as little) character to your home as you please, all while keeping the elements at bay.
In this post, we'll explore some basic roofing materials and the advantages and disadvantages of each. And who knows? When it comes time to re­roof your home, you'll have some extra information under your tool belt.
Asphalt
The reigning champ of roofing material in the U.S. is asphalt. When we think roofing materials, shingles are king. They're readily available, relatively affordable and when it comes to effectiveness, they work.
Asphalt shingles come in a variety of colors and shapes. The most typical is the three­tab variety, which means that each sheet has two cutouts to give the appearance of three individual shingles. For a more textured look, dimensional shingles are designed to look like individual cedar or slate shakes (another word for individually split shingles). Dimensional shingles come in a variety of cuts, colors and costs to give you the exact look you want.
Asphalt shingles have either a fiberglass or organic base, over which asphalt is applied. Over that, the shingles have grit adhered to their surface for color and texture.
Shingles, depending on which ones you choose, always come with a warranty. Most fiberglass and organic shingles come with a 20­ to 25­year coverage, while architectural options come with a 30­year warranty. It's said that architectural shingles are about 30% more expensive than the traditional three­tab, but it might be worth it if you consider the additional warranty coverage and a thicker, more durable design.
Make sure, before you commit to a new roof that there isn't a recall on the existing material used on your roof. We learned about a recall on our shingles when a roofer came over to give us an estimate after some storm damage. It wasn't a big deal (grit adhesive recall) but it saved us some big money when it came time for replacement.
Shingles and Shakes
Next time you need a roof, do yourself a favor and look up some images of a cedar ­shingled roof. Even if it's not possible due to home owner association rules, cedar shingles are jaw­ dropping.
The same is true for shakes. Shakes are a thicker product that are split pieces of wood, as opposed to shingles, which are cut. Because they are split, they offer a textured appearance that brings out the highlights and low lights in the wood. Just as architectural shingles' cut designs create depth with facets, shakes' split texture takes roof coverings from boring to bold.
Unfortunately though, it comes at a price. Cedar shingles and shakes cost a pretty penny. The good news is that you can replace both shingles and shakes one at a time as needed, and they last up to 30 years.
For areas where fire codes are strictest, wooden roofing might not be an option. In those cases, synthetic wooden shingles and shakes are available and are aesthetically identical.
Slate
If you're after a look that's not your run ­of ­the mill wood or asphalt, slate is your best bet. When it comes to durability, slate weighs in highest on the list, lasting anywhere from 80­400 years. It could possibly outlast your house. That longevity comes with a cost, both structurally and financially.
The materials alone come with a hefty price, but the other consideration is the cost of the structural support you'll need with slate roofing. Slate is heavy, heavier than other materials – it is a kind of stone, after all! Putting thousands of pounds of stone on your roof requires that your home is able to support that kind of weight.
But fear not! Engineered options made from a combination of rubber and plastic make the look of slate a possibility without the need for a beefier support base.
Metal
Originally used for barns and outbuildings, corrugated roofing has become a mainstay for the homestead. Durable and affordable, corrugated roofing is a great option that lasts long and looks nice.
Another type of metal roofing is copper, which can typically be seen over bay windows, gables and cupolas. While not always made of copper any more, there's no mistaking the high­end look that copper lends in both new and old construction. You can even get the roofing material powder coated so the copper can keep its sheen without oxidizing into green.
Ceramic
The most common ceramic tile is called a barrel tile; it's made by cutting tubes of clay or composite material in half. Ceramic roofing is most common in the Mediterranean, but here in the U.S., it's most commonly seen in Florida and parts of California, where the Mediterranean influences on architecture is strongest.
Waterproofing is achieved by laying a membrane base layer down; then over top of the membrane, mortar is used to adhere the tiles to the roof. Like mortar slate and tile roofing Columbus Ohio on top can add a considerable amount of weight to the structure of a home. As a result, a home has to be able to support a ceramic roof.
Today's ceramic roofs come in a variety of colors, shapes and materials, making it a versatile option for folks with an eye for roofing style.
Raise the Roof
Now that you've got the lowdown on what goes up on top of your house, talk to a roofing company representative about the options available in your area. Code and regulations might dictate which options you have available. But no matter which material you choose, there are plenty of ways to add your own personal sense of style to the one part of your house that can't be topped.